Special Guests: Music and Keynotes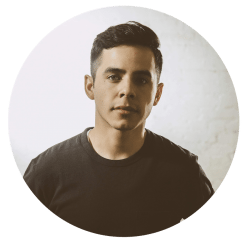 Musical Guest: David Archuleta
David Archuleta became a star when he was just 16. In 2008 more than 30 million television viewers fell in love with his angelic voice and their 44 million votes made him runner-up in Season 7 of "American Idol." Read David's complete bio on his official website at DavidArchuleta.com.
David will be performing at Saturday afternoon's keynote session. Open to registered conference attendees only.
Friday AM Keynote: Dr. Matt Townsend, PhD
For more than a decade, Dr. Matt Townsend has been energizing and involving audiences with his unique approach to building and maintaining successful relationships. Known as one of America's top presenters in the field of Human Relations and Development, Matt blends humor and storytelling with interactive, real-life solutions that inspire motivation and immediate results in his audiences.
"The Matt Townsend Show" is broadcast weekday mornings on byuradio.org & Sirius XM 143 and Matt is a weekly contributor to KSL TV's show "Studio 5 with Brooke Walker". Matt's book, Starved Stuff: The 7 Basic Needs of Healthy Relationships, is a popular pick among those searching for better relationship skills. 
In addition to his professional work, Matt actively dedicates his time as a volunteer guest speaker and is active in his church and community. He enjoys playing tennis and spending time with his wife of 26 years, Mardi, and their six children (five boys and one girl), one son-in-law, and one granddaughter.
Friday PM Keynote: Dr. Mark Yarhouse
Dr. Mark 
Yarhouse
 is the Rosemarie S. Hughes Endowed Chair and Professor of Psychology at Regent University in Virginia Beach, Virginia, where he is a core faculty member in the Doctoral Program in Clinical Psychology. He has spent several years promoting dialogue between people who view the topic of sexual identity differently. In 2000, he chaired a groundbreaking symposium at the American Psychological Association's annual convention that brought together gay psychologists and Christian psychologists to discuss common ground in treatment options for those who experience sexual and religious identity conflicts.
Dr. 
Yarhouse
 is currently the Chair of the task force on LGBT issues for Division 36 (Psychology of Religion and Spirituality) of the American Psychological Association. He has published over 80 peer-reviewed journal articles and book chapters and is author or co-author of several books, including 
Understanding Sexual Identity: A Resource for Youth Ministers. 
His most recent book is titled 
Understanding Gender Dysphoria: Navigating Transgender Issues in a Changing Culture
.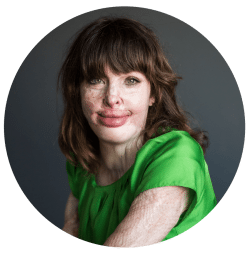 Saturday AM Keynote: Stephanie Clark Nielson
Stephanie Nielson is a mother of five children, burn survivor, New York Times Bestselling Author and blogger. Her inspiring story offers hope in the face of challenges, and inspiration to achieve dreams. Her relentless faith and passion for life saved her from a fiery airplane crash with 3rd and 4th degree burns over 80% of her body. The scars from these life-threatening injuries cover her entire face, arms, legs, and hands, and yet she radiates an outward beauty that rises from within.
Stephanie also penned the New York Times Bestseller, "Heaven Is Here", her own inspiring memoir of incredible hope, triumph, and everyday joy.  Her writings and social media messages are a natural portrayal of the everyday activities in her life, like being a wife, a stay-at-home-mother, and an active Mormon. Her public feed is filled with images that represent Stephanie's every-day joys in these important roles of her life.
Today Stephanie shares her captivating story of why she beat the odds in perilous times, and what life is like with an altered appearance and physical limitations. She is an archetype of the charity she founded called "Beauty Rises", which emphasizes how beauty rises from within. Although reconstructive surgery is an ongoing requirement for Stephanie she maintains a joyful attitude for life, living the roles she loves to live. There is no doubt that Stephanie's most treasured role is that of "mother". Her harrowing story has been featured on many media programs including "Today", "Oprah Winfrey", "20/20", and many others. The Nielson's currently live on their ranch in New Mexico with their 5 children: Claire, Jane, Oliver, Nicholas, and Charlotte.
Saturday PM Keynote: Bennett Borden
Bennett, President-elect of North Star, was raised in a first generation Latter-day Saint family in the rural south. He served an American Sign Language mission in Indiana, North Carolina and Michigan. After his mission, Bennett came out and spent the next 20 years in a same-sex relationship, marrying his partner when it became legal to do so. However, the light of the gospel of Christ always drew Bennett back, and he longed for the peace and joy it brings. Bennett's journey back to the gospel as a child of God who experiences same sex-attraction has given him a treasured testimony of the power of the Atonement of Christ and the love God has for each of His children, especially those who experience SSA and their loved ones, friends, and leaders. After his divorce from his husband and returning to the Church, Bennett married Rebecca in 2013 and they were sealed in the Washington DC temple in 2014. Together they are striving to share the message of hope and joy the gospel brings and their journey as SSA children of God.
Bennett Borden is a partner at an international law firm, Chair of a litigation practice group and its Chief Data Scientist. In addition to his work as a litigator, Bennett has extensive experience advising companies on corporate and information governance, growth strategies, and effective messaging. Bennett has a Bachelors Degree in Political Science from George Mason University, a Masters in Business Analytics from New York University and a Juris Doctor from Georgetown University Law School.
Breakout Session Presenters & Panel Moderators
Becky Borden grew up in the South in a part-member family, came out at the age of 23 after a short heterosexual marriage, and lived most of her adult life as an openly gay woman. After many, many years, Becky decided to rejoin the Church in 2013 and much to her surprise, fell in love with, and married her lifelong friend, Bennett Borden (who is also gay). Becky and her husband were joyfully sealed in the DC temple in 2014 are active members of the Church residing in Emigration Canyon, Salt Lake City, Utah. They have three small, ridiculous dogs.
Becky's life experiences both as a non-member and as a member of the Church have led her to believe that we, as children of God, can do or achieve anything with His help. As the Senior VP of North Star's Executive Committee, Becky absolutely loves the opportunity to work with and serve other SSA women and men, and those in between, in the community of Saints.
Becky has a MBA in IT management and currently works for the Church as a Program Manager in the Family History Department.
Ben Schilaty was raised in the Seattle area and has spent time living in Mexico, Bolivia, Peru, and Portugal. He has spent more than a decade working as a Spanish instructor teaching at the middle school, high school, and college levels. He recently completed a PhD in Second Language Acquisition and Teaching from the University of Arizona. He currently teaches Spanish at BYU where he also studies Social Work. He likes puns, cacti, eating out, and good punctuation in text messages. Ben is a lifelong Mormon and he self-identifies as gay.
Blaine Hickman has been working as a therapist for seven years in both Inpatient Psychiatry and Private Practice having graduated with a Masters in Social Work from University of Utah. In his Private Practice (located in Farmington, Utah) he works with a variety of issues but focuses primarily on issues related to reconciling difficulties between sexual orientation and religious devotions. He has been married to his wife, Lindsay for 12 years and together they have three boys, George, Fred, and Will.  
Corinne Votaw works as a primary care psychologist extern in medical clinics throughout Southern California. Additionally, Corinne works as a mental health provider at the Long Beach LGBT center. He is currently pursuing a doctoral degree in clinical psychology at Loma Linda University, an Adventist health sciences school, focusing primarily on gender nuance, gender roles, and intersex conditions within religious frameworks. An active member of the LDS faith, Corinne resides in Castle Rock, Colorado with his wife of 17 years and their three children. When not commuting between Colorado and California, Corinne spends his time playing drums, cooking, and diligently attempting to break his Disneyland attendance record of 91 visits in a single year.
Debby and her husband Robert are the parents of five wonderful children.  Debby became involved with North Star in 2013 after her youngest child, Meagan, came out as SSA after her mission.  Debby later co-chaired the 2014 and 2015 conferences.  Debby joined the church when she was 17 and served a full-time mission to Italy. She attended Brigham Young University and graduated with a degree in Communications. She now works at BYU as the administrative assistant in the School of Communications, and loves interacting with the students and faculty there. In her spare time, she enjoys cooking, reading, shooting, watching movies, traveling and visiting her eight grandchildren. She loves the gospel of Jesus Christ, and believes that we have all been given challenges to deal with while here on this earth to strengthen us and help us to develop faith in Him. She also knows that since He can't be here personally to help each one of His children on the journey through this life, it's up to each one of us to help each other as we make our way back to Him.
Greg was born and raised in the church, is the oldest of 5 children, and is 34 years old. He served a mission in Brazil at 19, came home and has worked in law enforcement for the last 12 years. At 25 he decided to share his SSA with family and friends, and since then it has been a journey of self-discovery. This journey has not been easy and there were difficult and trying times. With the love and support of family, and a community of brothers and close friends, he was able to re-establish his relationship with God, feel closer to the Savior walking the repentance process, and find true joy and peace in the journey. Five months ago he married his best friend, Brittney, and they reside in Orange County CA.
Dr. Hank Smith grew up in St. George, Utah and has an MBA from Utah State University. He also has a Ph.D. from Brigham Young University in Provo, Utah where he has worked as an instructor. In addition to his work in consulting companies and schools, Hank speaks for school assemblies around the country. Hank has also authored many books and "Audio CDs" with Covenant Communications.
Hank and his wife, Sara, currently live in Mapleton, Utah. Hank says that, "Sara is amazing, she knows everything about me and still loves me." They have five incredibly adorable children that look exactly like their mother. Hank enjoys running marathons and eating lots of ice cream, which is why he runs marathons. More than anything else, he loves being with his wonderful wife and children.
Jana Spangler is an Integral Associate Coach who will be completing her Professional Coaching Certification in April 2018. She works with Symmetry Solutions, a coaching and therapy practice, serving clients online and face to face, that focuses on helping people find balance and beauty in diversity and growth. She specializes in faith transition and in enabling deep and lasting developmental growth in her clients. She lives in Holladay, Utah with her husband and 3 children, and is an active member of the LDS church.
Janae Monson is an avid movie quoter and a huge fan of sushi. She loves puppies (and babies), her favorite color is light tan (and green) and she seriously loves serving the Lord.  With a firm belief that within every person are seeds of greatness, she moves through life looking for the good in others. Like you, Janae's personal life has been filled with ups and downs, terrible heartaches and incredible joys. She's mother to 10 children (8 birthed, 2 step-children), been through a painful divorce, recently married her hero, rode the waves of her son coming out as gay, sent off missionaries, battled her own fears, and learned truths about love that she "never before had supposed."  Through it all, she has learned a beautiful truth: That "joy is not the absence of pain, it is the presence of God."
Jeff Bennion is a lifelong member of the LDS Church. He is in his fourteenth year of marriage to the former Tanya Fisher. They live in Holladay with their nine year old son. Jeff has served in numerous callings in the Church including Bishoprics as well as several positions at North Star International, which he helped found. He works in real estate property management and recently earned a master's degree in Marriage and Family Therapy.
Jeni identifies as a mother of five fantastic children, one of which is her favorite "Rainbow Sheep" of the family! She was born and raised in Utah and has been an active member of the LDS church her entire life. She graduated from Weber State University with a Bachelor's degree in Social Work. She worked in a treatment center for teen sex offenders and was an emergency assistance caseworker at the homeless shelter in Salt Lake City. Once Jeni started her family with her husband of 26 years, she stepped away from the social work field and spent many years playing with and loving her children. Jeni's greatest joy is when all her children are together laughing and loving one another. She adores movies, spending time with loved ones and giving big momma bear hugs. 
Jeni has long been familiar with North Star and wanted to be involved. Her desire to be an active contributor intensified after her son came out as Gay. This is her first year helping with the conference. She is excited to give her love to all who attend and wish to be uplifted and strengthened. 
Jeni's most sincere hope is to be remembered for her compassion and love for each child of God. She has a strong testimony of the Atonement of Jesus Christ and the reality of the Savior's intimate knowledge of every single one of us. This knowledge gives Jeni the most exquisite peace of all.
Jeremy grew up in Southern California where he spent much of his youth adventuring to nearby beaches and canyons. He was raised Catholic and converted to the LDS faith at the age of 19. One year after his baptism, Jeremy left to serve a mission in the El Salvador San Salvador West Mission. He is a singer-songwriter and lover of all things related to music. It is an outlet that has served him well. He has performed all over the Western United States. Jeremy has a BA degree in Behavioral Science from the University of La Verne and a MA Degree in Business Administration from Azusa Pacific University. In 2010, he was sealed in the Los Angeles Temple to his incredible wife. They have 2 very active kids that they are teaching the joys of adventuring to nearby beaches and canyons.
Jessamyn Thurston was raised in the Southern US and is the third of five children. In 1995, when Jessie was 15 years old, her oldest sister, Rebecca Borden came out to their family. Ever since then Jessie has worked to understand, accept, and embrace Becky and her partners and friends. Together with her husband, Dylan, and their two children, Seamus (13) and Abigail (10), Jessie has tried to create a home where all of God's children are welcomed and loved. She received a B.S. in Zoology from BYU and currently homeschools her children, while running an art business out of her home. Jessie has a firm testimony of the infinite, perfect love our Savior offers us and strives to show His love to everyone in her path.
Jodie Palmer is a true blue, down to the core, fiber of her being Mormon. And, despite the potentially unpopular label, she is a true blue, down to the core, fiber of her being lesbian. She courts the seemingly impossible marriage between the two, while also navigating her decade-plus mixed orientation marriage (MOM) with her husband. The manaja twa of faith, sexuality and chosen partner has at times caused her to vacillate between ecstasy and suicidality, yet she pursues the elusive "and." She loves being an Aries because it gives her permission to always be right.
She is trying very hard to make friends with uncertainty and discomfort, but they keep demanding she stop being so controlling. Her passion is building things–humans, companies, communities, causes, and tree houses. She thinks random acts of kindness, curiosity, and belly laughs are super sexy. The contribution she most wishes to offer in building the Kingdom of God is to spread empathy and dialogue as the universal guides to navigating conflict without losing connection. She also thinks a lot about what it will be like to be 90 and look over her life. She will be proud, if in the end, she was an instrument of peace, a champion of beauty, a believer in the power of love, and that she went with kindness.
Julie de Azevedo Hanks, PhD, MSW, LCSW
Dr. Hanks is an author, relationship expert, media contributor, blogger, speaker, performing songwriter, and licensed therapist with over 20 year experience counseling women, couples, and families. In addition to owning Wasatch Family Therapy, LLC and serving as executive director, Dr. Hanks is an emotional health and relationship expert and top online mental health influencer with an extensive and engaged social media following. As sought after media personality Dr. Hanks' advice has been interviewed for numerous publications, and has appeared on-camera on Fox News, Fox Business News, KSL TV's Studio 5, Discovery Health, TLC, and Reelz Channel. Her latest book The Assertiveness Guide for Women: How to Communicate Your Needs, Set Healthy Boundaries, and Transform Your Relationships draws from her twenty years of clinical practice helping women to find their authentic voice in their lives, their relationships, and in the world.
As an award-winning performing songwriter, "Julie de Azevedo" has written dozens of songs, contributed to numerous projects, and produced 10 solo CD's over the past 25 years. Her most recent CD "Masterpiece: The Best of Julie de Azevedo" is a collection of her best-loved songs.
Dr. Hanks' most valuable experience has been "in the trenches" of family life as a wife to Jeff Hanks and mother of 4 children. She enjoys sunshine, taking long naps, social media, reading, writing, eating a lot of chocolate, and playing roller derby.
Julio was born in Cali, Colombia to an LDS family. In 2008, he moved to Toronto, Canada where he met his wife Brittany. They were sealed in 2015 and have two daughters, Laleah and Eva. Julio has been involved with North Star since his Voices of Hope video. He volunteered at first as a moderator to the Spanish Facebook group, and more recently, as a member of the Board of Directors. Julio knows that through following the promptings of the Holy Ghost he has been able to receive many blessings that have brought him closer to His Heavenly Father.
Justin K. McPheters is a licensed marriage and family therapist with a PhD from Syracuse University in New York. He has a private practice in Bountiful, Utah. He enjoys hiking canyons and mountain peaks with his family and running with (though often well behind) Katrina Dart McPheters.
International human behavior expert, professional speaker and author, Kim is best known for her KSL articles, books, podcasts, and program, and has a unique way of making psychology, mental, emotional, and social health simple and easy. Her methods are helping people around the world eliminate suffering and gain clarity (the ability to see people and situations accurately). She has created a new system to understand one's thinking and eliminate the fear that causes negative thoughts and bad behavior.
Kristin B. Hodson, MSW, LCSW
Kristin Hodson is an AASECT Certified Sex Therapist, Founder and Executive Director of The Healing Group, and Co-Author of the book, Real Intimacy: A Couple's Guide to Genuine, Healthy Sexuality. She has the unique ability to break down the topics of sexuality into easily digestible pieces to empower people to further develop their sexual identity, hone their sexual values, improve their communication around sexuality, all with the intention to improve people's relationships with themselves and others.  She's approachable, relatable, and has a light sense of humor around something that often feels heavy or intimidating.
Kurt is the Executive Director of LeadingLDS, a non-profit organization dedicated to enhancing lay leadership's ability and capacity in the LDS Church. Kurt hosts the LeadingLDS podcast which is heard by nearly 30,000 listeners a month. He enjoys drawing caricatures, playing basketball, reading, and college football. He has served as a full-time missionary (California Sacramento), an elders quorum president, executive secretary, bishopric counselor, high priest group leader, bishop and in a stake presidency.
He currently lives in Woods Cross, Utah, with is his lovely wife Alanna. They are blessed to have a little girl and boy.
LaNell has been apart of the North Star community for 10 years and strives to give back to a community that helped her in both her darkest times and greatest joys. She has helped organize and staff many events, such as the Women of Worth conferences, Wives Healing Journey weekend, and the North Star Couples' Summit. She is part of an active women's group whose mission is to create positive change within themselves and others. LaNell met her husband at UVU and are both graduates of UVU's culinary art program and have four children. She enjoys being in the kitchen, sewing, and biking.  
Laura M. Brotherson, LMFT, CST
Licensed Marriage and Family Therapist, and Certified Sex Therapist, Laura M. Brotherson is the founder of The Marital Intimacy Institute with a mission to help couples create "Sextraordinary Marriages." She counsels with couples, individuals and families in private practice (and online), and helps build strong marriages and families as the author of the best-selling book, And They Were Not Ashamed: Strengthening Marriage through Sexual Fulfillment, and now her latest book, Knowing HER Intimately: 12 Keys for Creating a Sextraordinary Marriage.
Laura is actively engaged in providing marriage education through Couples Cruises, articles, newsletters, radio and television broadcasts, and presenting at conferences and workshops. As founder of StrengtheningMarriage.com, Laura is passionate about helping couples navigate the intricacies of intimacy, and being a trusted resource for education, products and services to strengthen marriages … intimately!
Lisa Arnold is a mother, grandmother, and author/lecturer. Her work outside of her home has been in the field of history, specifically early Quaker history. Lisa graduated from BYU in 2006 after raising her large family. Her upbringing was as a Quaker in the Philadelphia area, continuing the 10th generation on several family lines. Coupled with her strong testimony of Christ, the open acceptance instilled in her by her Quaker ancestors enabled Lisa to embrace her SSA daughter's partners and friends, drawing them into the family circle with loving care. Currently pursuing her master's degree in history, Lisa lives in Florida and vacations in Utah whenever possible.   
Mark grew up outside of Philadelphia, Pennsylvania, and Tricia grew up in small-town central Wisconsin. They both graduated from Brigham Young University a year apart, but didn't meet until years later. They spent 5 ½ years getting to know each other before getting married in the Provo City Center Temple in 2017. Together they are navigating the sometimes rocky road of what it means to be transgender and Mormon. Mark & Tricia like to hike, camp, raft, cook, go on walks, climb, read books, watch movies, and kayak together. They are board game geeks. Tricia likes to sew and is learning to work with stained-glass. Mark is an avid do-it-yourself-er. They both feel blessed to be in love with their best friend. Mark fixes sprinklers for a living and Tricia tests her sanity every day by teaching sixth grade. They live in Riverton, Utah, with their thirteen geese, four peacocks, and their sweet, energetic dog, Joie.
Mary Thompson is thrilled to be presenting for the first time at the 2018 North Star Conference. Her passion is the gospel, her family, and writing about what she loves.  She is married to Spencer Thompson, and together they have three children that are the joys of their lives! They have been profoundly blessed by the resources North Star offers, and are grateful to be a part of something that is making such a difference in their lives and the lives of others!
A Master Life Coach and professional speaker, Nicole's speciality is empowering people to eliminate anxiety and depression. She believes when you begin to adapt and feel better within yourself you begin to have the capacity to change the way you feel about yourself and your life. Nicole has amazing knowledge and understanding about life and human behavior.
Rachelle is a native Oregonian who currently lives and works in Salt Lake City as a Sales Manager for the Crystal Inn & Suites Hotel. In addition to her day job, Rachelle is heavily involved in the a cappella community. She is a member of JANE, a professional a cappella group based in Salt Lake City and serves as the Director of Outreach and Community Engagement for the Women's A Cappella Association. In her free time, Rachelle enjoys spending time with family, reading, attending live concerts and cheering on her Oregon Ducks. Rachelle is a convert to the church as of May 2016 and hopes to share her journey of coming to Christ with as many people as possible!
Rick and Christine Dixon understand firsthand the painful and complex challenges that come to families. As parents of two sons recovering from heroin addiction, their passion for helping families has found them serving for over twelve years in the LDS addiction recovery program in local churches, the jail, and prison. They have been educating family healing groups for six years and are owners of the Renaissance Ranch.
Steve Smith is the director of the Counseling and Career Center at BYU, where he has worked for the past 26 years.  Steve received his bachelor's degree in Special Education and his master's degree in Counseling and Guidance from BYU.  He received his doctorate in Counseling and Student Personnel Psychology from the University of Minnesota.  Prior to coming to BYU, Steve worked in counseling centers at the University of Minnesota and University of Utah.  
At BYU Steve has been fortunate to serve students in many ways.  In addition to counseling and therapy, he has served as an instructor for student development classes and as an adjunct faculty member in the Counseling Psychology Doctoral program. Steve has had the good fortune to work with many LGBTQ/SSA students at BYU.
When not at work, Steve can be found exploring the canyons and trails of Southern Utah with his family.  Steve and his wife Klyss have three children and five grandchildren.  His greatest accomplishment is that he can still make Klyss laugh after 37 years of marriage.
Tammy Stevens grew up in beautiful Cache Valley. She met her husband, Lorin, in high school where he played trumpet in the pep band always too fast for her and her cheerleader friends to keep up with the beat. Now she dances to the beat of four children all under the age of six who are always making life fulfilling and adventurous. Tammy enjoys dating her husband weekly, running, musicals, training for triathlons, reading, bonding with girlfriends, gardening, traveling with family, hiking, and preserving food and memories.
Tera's healing journey began four years ago when she awoke from a lifelong pattern of avoiding and denying her emotions. Through therapy and support she realized the pattern of numbing and avoiding even the most simple emotion. She is a graduate of the LifeStar program – a group therapy based approach to healing men and women with sex addiction and their spouses. Tera has attended and staffed many experiential weekends, co-leads a support group, co-lead North Star's Women of Worth conference, co-led the Circling the Wagons conference, and has presented and served on panels at several conferences.
Her love of healing work led her to become a Certified Life Coach specializing in Neuro-Linguistic Programing, chakra clearings and addictions. Helping families heal from the devastating effects of addictions and codependency and find hope through The Atonement has become her life mission. Tera and her husband Curtis have been married 22 years and have four children. Tera has a BA in fashion design and has used her talents to make custom wedding gowns for over 25 years.
Terri earned her Bachelor's Degree in Social Sciences and Women Studies (now Gender Studies) and a Master's in Social Work from the University of Utah.
Terri has been providing mental health care for over 20 years in several areas, including medical social work, directing the counseling program at Salt Lake Community College and a part time private practice. Since retiring from the college, she has been in private practice full time as well as supervising therapists gaining further licensure. Terri developed and facilitated the Adult Transgender Support Group at the Utah Pride Center, was a presenter on Gender Issues for several of the Transgender Conferences in Utah, and supervises the therapist who oversees the Youth Transgender program at Utah Pride Center. Terri is part of an informal gender team of Utah and consults nationally with Gender Specialists. Terri is a member of the LGBTQ Guild of Utah and National Association of Social Workers.  Terri also volunteers for Give An Hour, providing free mental health to veterans and their families. One of her more fun ventures was trying her hand at Mary Kay!
Thomas Mark Zuniga is the cofounder and editor of YourOtherBrothers.com, a community navigating faith, homosexuality, and masculinity. Together. He also hosts Your Other Brothers Podcast each month. He's written openly about same-sex attraction since 2013, including two books — Struggle Central: Quarter-Life Confessions of a Messed Up Christian and Running To: In Search of Home on the Open Road. Tom lives in Asheville, North Carolina, and his favorite place is the space where coffee and vulnerability meet.
Tom Christofferson has spent his career in investment management and asset servicing, living in Los Angeles, New York, Luxembourg, San Francisco, and London. He is currently a senior executive of a New York-based firm providing transaction services to credit and debit card issuing banks. He has served on corporate and non-profit boards, and currently is a director of Encircle, a group providing resources to support LGBTQ individuals and their families in Utah County, and a member of the national advisory council of the David Eccles School of Business at the University of Utah. He is an active member of the LDS church, currently serving as a gospel doctrine teacher in his Salt Lake City ward.
Tom's book, That We May Be One, was published in 2017 by Deseret Book. In it, he shares perspectives gained from his life's journey as a gay man who left The Church of Jesus Christ of Latter-day Saints and then returned to it.
Ty is a practicing marriage and family therapist and an adjunct instructor at Brigham Young University. With a focus on personal narrative and faith-based approaches addressing sexuality and gender, he chronicled his own journey with same-sex attraction as co-author with Fred and Marilyn Matis of In Quiet Desperation and later compiled Voices of Hope, an anthology of personal essays. He directs the Voices of Hope Project, a website extension of the book, and the Journeys of Faith Project, which features the stories of transgender Latter-day Saints. He is also part of the Reconciliation and Growth Project, a dialogue group between LGBTQ affirmative and religious conservative mental health professionals who have developed an ethical mental health treatment protocol for working with individuals experiencing conflicts between their faith and their sexuality and/or gender identity. Ty is a founding member of North Star and is currently serving on its Board of Directors. He and his wife, Danielle, and their four kids live in Provo, UT.
Tyler has a strong testimony of Christ's infinite atonement. As a husband and father, he most enjoys spending time with his beautiful wife and their four amazing children. Tyler first joined North Star in 2008. He served as a moderator in the men's discussion group for two years and also served on the Executive Committee through the end of 2013. He resigned as Legal Counsel to the North Star Board of Directors in 2017. He has staffed multiple weekends sponsored by Brothers Road and lead the creation of the North Star Fall Festival and Couples' Summit. He holds a degree in Culinary Arts from UVU, a Bachelor's Degree from BYU, and a J.D. from the University of the Pacific.
The oldest of 6 siblings, Vaughn C. Armstrong grew up in Mesa, Arizona.  At an early age, he showed an interest in the creative arts and dedicated his life to the Gospel of Jesus Christ.  After his mission in England, and sometimes in the middle of ~300 first dates with women at BYU, he recognized his attractions to men.  His desire to live by faith set him on a path of earnest seeking and discovery that continues today.  He graduated from the BYU film program with a music minor and has worked in various aspects of media production ever since.  A published game designer, semi-professional music composer, and volunteer event organizer, Vaughn lives in Centerville, Utah, where he serves in his elders quorum presidency and hosts game nights in his spare time.
It has been three years since Will first presented at a North Star Conference, sharing his story of coming back to the gospel after living the gay lifestyle. Since then, he has graduated from the University of Utah and moved to Los Angeles, California, to pursue a career in the tech industry. Moving to California (for the second time) has brought new life lessons and deepened his understanding of the importance of being authentic and seeking that which is most fulfilling in life. He is excited to share more of his journey with us and to continue making new friends within this community.