Pre-Conference Temple Trip
---
Location: Provo City Center Temple OR Salt Lake City Temple
When: Thursday, March 15th. We will meet in the lobby outside the recommend desk at 12:15 pm for 1 pm session. We will enter the temple at 12:35 pm.
Anyone who is able is invited! When you arrive, look for the North Star logo and name on a piece of paper, held by the hosts. If you're coming to do the baptism session, come in the main entrance and we will gather as a group before going down to do baptisms. We also invite others to come and spend time on the temple grounds if you are unable to enter. We would love to see as many people join us in remembrance of our Savior Jesus Christ
First-Timer's Overview
Location: Sons of Utah Pioneers, 3301 E. Louise Ave. (2920 So.), Salt Lake City, UT 84109
Congratulations on attending your first North Star Conference! You are about to venture into an exciting, uplifting experience where you will get to meet other individuals and families who understand. This session will give you tips to ensure you are able to get the most out of the Conference.
Conference Kick-Off Social
---
Kick-off Social & Service Project
Location: Sons of Utah Pioneers, 3301 E. Louise Ave. (2920 So.), Salt Lake City, UT 84109
The perfect opportunity to gather before the start of the conference and rekindle friendships as well as make new ones. A light dinner will be served.
Youth Mixer
Location: Sons of Utah Pioneers, 3301 E. Louise Ave. (2920 So.), Salt Lake City, UT 84109
To kick off this year's North Star LGBT Youth Program, we want to get together and play some ice breaker games and begin the festivities.
Registration and Check-in
---
Dr. Matt Townsend, PhD
For more than a decade, Dr. Matt Townsend has been energizing and involving audiences with his unique approach to building and maintaining successful relationships. Known as one of America's top presenters in the field of Human Relations and Development, Matt blends humor and storytelling with interactive, real-life solutions that inspire motivation and immediate results in his audiences.
"The Matt Townsend Show" is broadcast weekday mornings on byuradio.org & Sirius XM 143 and Matt is a weekly contributor to KSL TV's show "Studio 5 with Brooke Walker". Matt's book, Starved Stuff: The 7 Basic Needs of Healthy Relationships, is a popular pick among those searching for better relationship skills.
In addition to his professional work, Matt actively dedicates his time as a volunteer guest speaker and is active in his church and community. He enjoys playing tennis and spending time with his wife of 26 years, Mardi, and their six children (five boys and one girl), one son-in-law, and one granddaughter.
Maintaining the Faith When Life Gets Hard
Presenter: Dr. Hank Smith
Often the most difficult trials in our lives can be our greatest blessings. Understanding the "dealings of God" enables us to soften our hearts and find purpose and direction in our greatest difficulties.
Tools for Thriving in a Mixed-Orientation Marriage
Presenter: Kristin Hodson
Part presentation part panel discussion, Certified Sex Therapist Kristin Hodson, will share tools and skills that can strengthen a relationship. Learn new solutions to repeating challenges and strategies that can increase your connection and communication around sexual intimacy. Following Kristin's presentation, she will facilitate a panel discussion with others couples in the North Star community that have applied these skills and tools.
Panel: Building Your Support Network within the Trans Community
Moderator: Blaine Hickman | Panelists: Kris Ivins, Justin Bingham, Victoria Adams, & Nick Gregory
With so few people who seem to really understand the issues surrounding gender identity, it can difficult to find support. This panel will discuss the complexities of creating a support network including topics of communicating to others what you need, how to ask for help, and where to look for people who can relate.
Essentials for Thriving in the Gospel
Presenter: Dr. Ty Mansfield
Decisions about how to navigate a hopeful and happy future can be difficult for those who experience conflicts between their sexuality or gender and their faith. Is it possible to truly thrive and be happy while choosing a gospel path, whether single or married to someone of the opposite sex? In this session, we'll discuss some essential principles gained from years of personal study, therapeutic work with those addressing sexual or gender identity conflict, and research, including preliminary insights gleaned from the recent 4 Options Survey—a landmark study on sexual minority relationship options conducted by an ideologically diverse research team.
From Despair to Divine Serenity: Tools for Working through the Grieving Process as a Parent
Presenters: Rick and Christine Dixon
Family members often feel overwhelmed about how to best help their afflicted loved ones and themselves. How can family members be the healthiest and most effective support person for their struggling loved ones? Learn steps and solutions to transform from hurting to healing and proven principles that restore peace and foster close family relationships.
Sexual Identity: Recognizing Competing Scripts, Narratives and Counter-Narratives
Presenter: Dr. Mark Yarhouse
Names create realities. Join us for a discussion of how naming and scripts function in the lives of people navigating same-sex sexuality and faith. Learn how to recognize different names and scripts while identifying ways you can be more intentional about language that is more life-giving to those you love.
Being Emotionally Strong All the Time
Presenter: Kim Giles
Master Coach Kim Giles shares simple tools and skills to help you handle the challenges and struggles of life with strength and confidence. As a Life Coach, Kim specializes in practical, usable skills that start making a difference immediately. You will literally leave this class feeling better about yourself and life, no matter what situation you are in. This is a great class for families and individuals – it was standing room only last year.
Creativity at the Crossroads: Ponder Anew What the Almighty Can Do
Presenter: Vaughn C. Armstrong
As we each face difficult intersections and stretches of road in our life's journey, creativity can play a helpful role. In this session, we'll look at how exercising true creativity can help us challenge and change unhealthy thought patterns, see more clearly and gain new perspectives, find joy, and invite personal revelation that leads us to Christ.
Panel: A House Divided: Navigating Family Dynamics
Moderator: Debby Jackson | Panelists: Scott Mackintosh, Xian Mackintosh, Wendy Eldridge, Beatriz Killpack, & Debbie Tanne
Are SSA and gender issues splitting your family apart? Do they cause contention between family members? Do you feel uncomfortable talking to your family members about their same-sex attraction or gender dysphoria? Do you feel that supporting your SSA/trans son or daughter means that you are condoning their choices? In this panel discussion we will discuss ways in which each member can feel validated, loved, and accepted within the family. We will discuss the difference between condoning and accepting, and we will talk about creating a respectful space for each family member to be able to express their feelings and opinions without creating an atmosphere of judgement and accusations, and where each family member feels safe.
Finding Your Way in the Wilderness
Presenter: Kristin Hodson
Far too often SSA/Lesbian women are given tools for navigating sexuality that doesn't speak to their unique needs of being in a mixed-orientation marriage. Many of these women feel like they are "wandering in the wilderness" when it comes to their sexual relationship and are yearning for tools, skills and insights that speak to their unique circumstances. In this breakout session, Certified Sex Therapist Kristin Hodson will talk about sexual desire (did you know it's more than something you have or you don't?), how to navigate sexual experiences before, during, and after, and the relationship challenges that come with a mixed-orientation marriage. Please join us as we learn and grow together. **Please Note: this is a closed-door session for SSA/Gay Women only**
Why I Choose to Stay
Presenters: LaNell Moore and Tera Brown
Marriage to someone who experiences same-sex attraction or gender dysphoria is not an easy path. Have you ever thought that not many can relate to or understand what you're experiencing or feeling in your marriage? That no one else understands? Why and how do some spouses choose to stay and work through challenges? What if a spouse doesn't know if they want to stay? In this session, through guided discussion, we hope to bring unity with one another in our marriage experiences, however different they may be, to recognize one another and leave with greater light, hope, understanding and friendships.
My Story: Putting My Life in Our Father's Hands
Presenters: Jeni Davis, Greg Reichmann, Mary Thompson, Courtney Jensen
Learning to put our lives in our Father's hands is a lifelong pursuit, but the blessings of discipleship are powerful and lasting. Join us as we hear from four North Star community members about their efforts to put their lives in our Father's hands and the blessings they've seen in their lives as they do so.
Living with Joy as an Active Latter-day Saint as a Man Experiencing Being Gay/SSA
Moderator: Jeff Bennion | Panelists: Kimball Ungermann, Garrick Hyde, Randy Dodge, & Bill Seeger
Married or single, at times it can be a real challenge trying to fit in to our local wards. How do we reconcile an important part of our identity which others around us may not relate to or understand? Join this diverse panel as we share our experiences of not only belonging to our local communities, but ways we have found to become a vital and thriving part of them. Does our orientation have to be a stumbling block, or can it be a stepping stone? There will be time for questions from the audience.
A Toolbox for Navigating Relationships with Church Leaders and Members
Presenter: Justin McPheters
Many face complex concerns at the intersection of sexuality, gender, church activity, and faith. Church leaders and members who don't have lived experience with same-sex attraction or gender dysphoria must pay a price in order to better understand those who do. Failing to honor agency and demanding someone pay that price threatens our integrity, as does refusing to invest in respectful dialogue. Drawing upon existing Church resources, this session provides a toolbox for achieving mutual understanding and greater authenticity in relationships with Church leaders and members.
Love Them Today, Reach Them Tomorrow: Defining Our ​Stewardship
Presenter: Janae Monson
Spend time with Janae as she explores what it means to truly follow in the footsteps of the Savior, as we work to effectively love those in our lives who are struggling. See how beautifully we can keep our covenant to "stand as witnesses of God at all times, in all things, and in all places–" particularly while loving those who are difficult to reach. Come with a heart prepared to receive the promptings of the Spirit for your unique situation. Leave with a calm assurance that you can touch the lives of those you love for good. Her message is one of hope and the "peace which passeth understanding."
Gender Identity: Finding Your Plateau Rather than Assuming the Summit
Presenter: Dr. Mark Yarhouse
There are mountaintops and there are plateaus. We will discuss how trends in gender identity services can treat resolutions as uniform and as a "summit" to be reached. We will discuss how most people, rather than reach the summit, identify a "plateau" for managing their gender identity concerns.
Making and Keeping Female Friends, a Workshop for SSA Women
Presenter: Becky Borden
Having friends is great! Friendships between women are essential. Great friendships give us peace, happiness, fulfillment, and many other benefits. But, sometimes friendships take a toll on us. And, sometimes friendships grow one step beyond what's comfortable or appropriate. How do we make and maintain healthy female friendships and attachments? The North Star SSA Women's Facebook Community talks about this topic often, and there are many of us who struggle with friendships. Becky will present some information and share some tools to help SSA women navigate creating and keeping female friendships. Come listen to your SSA sisters and share your experiences as we talk about this important and relevant topic.
Dr. Mark Yarhouse
Dr. Mark Yarhouse is the Rosemarie S. Hughes Endowed Chair and Professor of Psychology at Regent University in Virginia Beach, Virginia, where he is a core faculty member in the Doctoral Program in Clinical Psychology. He has spent several years promoting dialogue between people who view the topic of sexual identity differently. In 2000, he chaired a groundbreaking symposium at the American Psychological Association's annual convention that brought together gay psychologists and Christian psychologists to discuss common ground in treatment options for those who experience sexual and religious identity conflicts.
Dr. Yarhouse is currently the Chair of the task force on LGBT issues for Division 36 (Psychology of Religion and Spirituality) of the American Psychological Association. He has published over 80 peer-reviewed journal articles and book chapters and is author or co-author of several books, including Understanding Sexual Identity: A Resource for Youth Ministers. His most recent book is titled Understanding Gender Dysphoria: Navigating Transgender Issues in a Changing Culture.
Registration and Check-in
---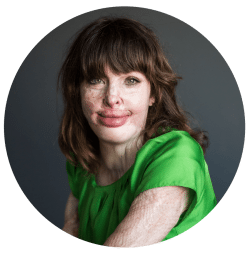 Keynote: Stephanie Clark Nielson
Stephanie Nielson is a mother of five children, burn survivor, New York Times Bestselling Author and blogger. Her inspiring story offers hope in the face of challenges, and inspiration to achieve dreams. Her relentless faith and passion for life saved her from a fiery airplane crash with 3rd and 4th degree burns over 80% of her body. The scars from these life-threatening injuries cover her entire face, arms, legs, and hands, and yet she radiates an outward beauty that rises from within.
Stephanie also penned the New York Times Bestseller, "Heaven Is Here", her own inspiring memoir of incredible hope, triumph, and everyday joy.  Her writings and social media messages are a natural portrayal of the everyday activities in her life, like being a wife, a stay-at-home-mother, and an active Mormon. Her public feed is filled with images that represent Stephanie's every-day joys in these important roles of her life.
Today Stephanie shares her captivating story of why she beat the odds in perilous times, and what life is like with an altered appearance and physical limitations. She is an archetype of the charity she founded called "Beauty Rises", which emphasizes how beauty rises from within. Although reconstructive surgery is an ongoing requirement for Stephanie she maintains a joyful attitude for life, living the roles she loves to live. There is no doubt that Stephanie's most treasured role is that of "mother". Her harrowing story has been featured on many media programs including "Today", "Oprah Winfrey", "20/20", and many others. The Nielson's currently live on their ranch in New Mexico with their 5 children: Claire, Jane, Oliver, Nicholas, and Charlotte.
Church Leader Panel: Ministering to Our LGBT Members
Moderator: Kurt Francom | Panelists: Sarah Langford, Jeff Christensen, Spencer Thompson, & Ryan Warnick
Many lay leaders want to effectively serve LGBT members of their ward but don't know the best way to show empathy and encouragement. How can a bishop help LGBT members feel supported? How can difficult policies be explained without alienating LGBT members? This session will help leaders learn from a panel of faithful members with diverse perspectives who have found success helping LGBT members find comfort in the Sunday pews.
Serving Our LGBT Members: An Introduction for Church Leaders
Presenters: Dr. Ben Schilaty and Brigit Pack
Church members who experience gender dysphoria or same-sex attraction are often terrified to discuss their feelings with church leaders. However, church leaders are often the first people they come out to. In these vulnerable moments the way church leaders respond can greatly shape the member's journey. How can you best respond when a member comes out to you? What can you do to support them in the months and years that follow? Come and discuss these questions with us.
A Path to Brotherhood: Fostering Meaningful Male Connections
Presenter: Thomas Mark Zuniga
In this increasingly technological, independent era, we are growing more isolated as a society. This reality can feel even harsher for men of faith wrestling with matters of masculinity and sexuality. How can we develop meaningful connections with other men in this cultural age despite our struggles and insecurities? Is there a path for brothers of faith to navigate difficult issues together? Join us in this session as we share the perils, powers, and importance of healthy, intimate brotherhood.
Bridging the Desire Gap – Dealing with Differences in Sexual Desire
Presenter: Laura M. Brotherson, LMFT, CST
What do you do when you want to and he or she doesn't, or you don't and he or she does? Having differences in desire is pretty common among all couples. As you learn to identify the intricacies and inhibitors of your sexual wiring differences, couples can come to understand and embrace their differing desire styles. Such understanding can bridge the "desire gap" helping couples create a more connected and mutually fulfilling intimate relationship.
Understanding and Navigating Faith Crisis with Love and Compassion
Presenter: Jana Spengler
Faith crisis is an extremely painful and confusing experience, for both those who experience it and their loved ones. How can we best deal with the fear, loneliness, anger, and threat to relationships that accompany faith crisis? This session will focus on understanding your or a loved one's faith crisis, and providing practical strategies to navigate these difficult waters with authenticity and love.
Panel: Including Others in My Journey: A Discussion on Being "Out" about SSA
Moderator: Becky Borden | Panelists: Kimberly Tate Shores, Myrna Moll, Karen Dufresne, & Brittany Ellis
Should I tell anyone at Church about my SSA? What about my friends? How do I handle questions? What have other women done? What was their experience? If any of these questions have ever run through your mind, or you have similar ones, come join us as we talk with a few women about their experiences and what they've learned so far about including others in their journey being an SSA, LDS woman. The panel will be moderated by Becky Borden, SVP of the North Star Executive Committee.
Living Joyfully as a Gay Mormon
Presenter: Tom Christofferson
In this session we'll explore how find or create a space for ourselves as single gay people in a church that emphasizes (constantly!) families, and how we navigate our journey in the larger LGBTQ community as well.
The Healing Power of Stories: How Stories We Hold about Sexual Orientation and Gender Identity Impact Our Mental Health
Presenter: Jodie Palmer
The stories we hold about SSA or gender identity have a huge impact on our mental health, and our experience of happiness and contentment, or pain and suffering. Certainly, our stories or mindset aren't the end all. There are all sorts of factors that contribute to health and satisfaction in our lives. But, our mindsets are certainly a big player on the field. This is not a presentation that will direct you to any particular story or framework around SSA or gender identity. This will be an exploratory journey where we discuss the power of "mindset" or story within our lived experience, what are the stories that we hold of our own SSA or gender identity, and how are these stories impacting our experience? What is the process of redefining our story into one that results in a healthier relationship with ourselves? And, what might those redefined stories be?
Self Care 101 for Spouses
Presenter: Tammy Stevens
As a spouse, what are your responsibilities? Often couples forget one of the most important foundations of a healthy relationship: self care! If a spouse in not taking care of himself/herself, it can be difficult to be present for their loved one. We sometimes feel selfish in putting our needs ahead of those of our spouses. However when we intentionally refuel and refresh ourselves first, we are able to care for others as our Savior does with the spirit of charity, service, and unconditional love. Come learn and teach others about the importance of self care in a relationship, what it looks like for you, and how it leads to a more fortified relationship with your spouse.
Transgender, Intersex, Non-Binary: Enduring, Supporting, and Healing Within the Gospel
Presenters: Corinne Votaw and Jeremy Stephan
None are exempt from the enduring strength made available through adherence to eternal gospel principles. Join our discussion on remaining faithful in trials of gender variance, traversing gender nuance from a cultural and eternal perspective, supporting those in need, and finding healing as a TG/I/NB believer. Questions are welcomed throughout the session regarding the personal experience of the presenters, clinical insights on mental and physiological considerations, holding fast in the absence of specific doctrine, and navigating varying local leadership approaches.
"A Place in His Kingdom": Ministering to The One
Presenter: Dr. Steve Smith
This session is a question and answer session for LDS church leaders. Content will focus on helping church leaders develop understand, empathy, and a spirit of inclusion for their LGBTQ/SSA members.
Love, Support, Embrace: Exploring the Gift and Challenge of Having an SSA Family Member or Friend
Presenter: Lisa Arnold and Jessamyn Thurston
When your loved one travels a path that isn't what you expected, how should you react? Do you wonder what your role is in their journey? What should be the focus of your prayers? Come and hear one family's experiences and how they felt the guidance of the Spirit in connecting with their precious loved one.
My Story: Coming Home to the Gospel
Presenters: Will Edgel, Rachelle Wofford, Mark & Tricia Green
Each of us has our own journey with the gospel of Jesus Christ, and sometimes our journey includes periods of time when we feel far from the Church and the gospel. Join us as we hear the inspiring experiences of four North Star community members' journeys back to the gospel and what they have learned along the journey.
The Power of Vulnerable Storytelling
Presenter: Thomas Mark Zuniga
Everyone has a unique story; as gay or same-sex attracted individuals of faith, we have especially uncommon ones. How can we effectively tell our stories of same-sex attraction to combat personal shame and isolation, helping others feel less alone in their own stories? Join us in this session as we learn to view our lives through the vital lens of story, recognizing our vulnerability not as weakness but strength.
Assertiveness Skills for Women
Presenter: Dr. Julie de Azevedo Hanks
LDS cultural narratives of women's suffering, self-sacrifice, and selflessness can hinder women's ability to be assertive and lead them to subjugate their feelings, thoughts, needs, and wants for the sake of others. This presentation will outline 5 skills of assertiveness from The Assertiveness Guide for Women as a framework to support self-awareness, emotional health, authentic expression, and respect for others' differences, while increasing the likelihood that women will be heard and responded to in positive ways.
Embracing the Promptings of the Holy Ghost
Presenter: Julio Ospina
As members of the Church, we go through life with the promise of the Holy Ghost as our constant companion. But how often do we seriously consider its promptings? How can I interpret Heavenly Father's will for me in a world where so many loud voices are heard? Join us in this session to discuss how embracing the promptings from the Holy Ghost can bring us closer to our Heavenly Father.
Myths about Transgender Relationships.. And the Truth Is…???
Presenter: Terri Busch

When we consider how couples find each other, and what we each bring along in our Family of Origin Suitcase, what comes to mind about how we actually create a trusting partnership and union? Does the query include the five dimensions of our human lives? The Social, Physical, Intellectual, Emotional and Spiritual dimensions? "Imagine Our Surprise" when the Suitcase gets turned upside down and all tumbles out…And we are confronted with what matters most about Truth (Christ-like love), Trust (unity in community) and Trans (listening and sharing with each other.). Join me and learn.. And maybe poke a little fun at ourselves as well!
Overcoming the Natural Man When Applying the Scriptures
Presenter: Tyler Moore
If you have ever turned to the scriptures and found shame or oppression, this breakout is for you. Our loving Father gave us tools and resources to bring us closer to Him. Unfortunately, as mortals we can take those resources and use them in ways counter to their design. Sometimes this is a result of language or translation, and sometimes it is the result of our natural man trying to make sense of divine truths in a fallen world.
Keynote: Bennett Borden, President of North Star Intl
Bennett, President-elect of North Star, was raised in a first generation Latter-day Saint family in the rural south. He served an American Sign Language mission in Indiana, North Carolina and Michigan. After his mission, Bennett came out and spent the next 20 years in a same-sex relationship, marrying his partner when it became legal to do so. However, the light of the gospel of Christ always drew Bennett back, and he longed for the peace and joy it brings. Bennett's journey back to the gospel as a child of God who experiences same sex-attraction has given him a treasured testimony of the power of the Atonement of Christ and the love God has for each of His children, especially those who experience SSA and their loved ones, friends, and leaders. After his divorce from his husband and returning to the Church, Bennett married Rebecca in 2013 and they were sealed in the Washington DC temple in 2014. Together they are striving to share the message of hope and joy the gospel brings and their journey as SSA children of God.
Bennett Borden is a partner at an international law firm, Chair of a litigation practice group and its Chief Data Scientist. In addition to his work as a litigator, Bennett has extensive experience advising companies on corporate and information governance, growth strategies, and effective messaging. Bennett has a Bachelors Degree in Political Science from George Mason University, a Masters in Business Analytics from New York University and a Juris Doctor from Georgetown University Law School.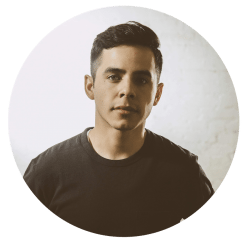 Musical Guest: David Archuleta
David Archuleta became a star when he was just 16. In 2008 more than 30 million television viewers fell in love with his angelic voice and their 44 million votes made him runner-up in Season 7 of "American Idol." Read David's complete bio on his official website at DavidArchuleta.com.
David will be performing at Saturday afternoon's keynote session. Open to registered conference attendees only.
Sharing Session
Join us Sunday morning for an opportunity to share your testimony and experiences of how the "In Our Father's Hands" Conference helped you come closer to Christ. Open to all.
Kickoff Social & Service Project
Thursday, March 15
5:00pm – 8:00
Location: Sons of Utah Pioneers, 3301 E. Louise Ave. (2920 So.), Salt Lake City, UT 84109
Join us for a casual welcome reception, light dinner, and service project. This event will be a great opportunity to meet others within the North Star community – especially those who are new or have never attended a North Star event.
Spouses, children, parents, siblings, friends, and church leaders are all invited to attend.
Friday, March 16
7:30am – 9:00
Provo Marriott
101 West 100 North
Provo, UT 84601
Before the beginning of the Friday program, all conference attendees are invited to join us for the chance to network and to socialize with dear friends – both old and new – as we start this day of spiritual enlightenment.
Sunday, March 18
9:00am – 11:00
Provo Marriott
101 West 100 North
Provo, UT 84601
For anyone who would like to participate, Sunday morning will be an opportunity to share their testimony of the Savior and feelings from the conference. All are welcome. We encourage all conference attendees to seek out a sacrament meeting in the Provo area, as well, if they are not local.